WELCOME  to my website
 |   Helping You Access Your Therapy Your Way   
 ________________________________________________________________________________________

I assist people like yourself find relief and clarity when faced with challenging and stressful life situations.

Relationships (personal, family, work), depression, anxiety, anger, loss/grief and conflict are some of the things I can support

you with in order to help you find the balance and well-being you desire.

I am skilled at helping clients and couples stay present, grounded and focused.
We all need help at times; if you feel there is a possibility we may be a good client-therapist fit, please don't hesitate to contact me.
Thanks for being here,
Graig Moriarty

Helping You Live Your Life  On Your Terms 

416.966.5100

gm@graigmoriarty.com      
_________________________



Beginning or continuing a therapeutic exploration of self-discovery, growth and change can often feel daunting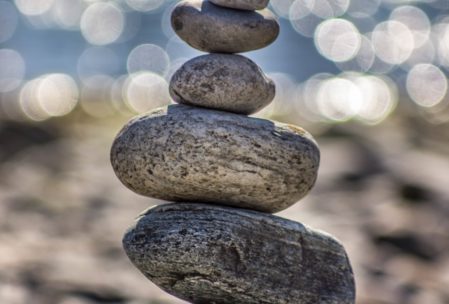 Finding the right therapist, one who is a good match for you and your

particular needs, may seem to make things even more challenging


It's my hope you find here on this site the information you need to

comfortably take your next step towards the relief and wanted

changes you seek.



                                                                             
All journeys have secret destinations of which the traveler is unaware. 
                                                       
                                                                                                                      - Martin Buber
FAQs

Availability
At this time, I do have available space and I am taking new clients.
If my availability changes I will post the updated information here on this page
Last updated:  August | 2017 


Services 
My services are covered under most insurance plans under  the titles  of  

Registered Psychotherapist  (RP), or under Psychological Services.  

Check with your insurance provider to clarify your coverage.
Psychotherapy Services Now Recognized as a Medical Expense.

The Canada Revenue Agency has recently recognized the cost of non-reimbursed services provided by

Registered Psychotherapists as a medical expense eligible for tax credit.   See CRA website for details. 
 Hours
Weekdays
1st appointment 10am. / last appointment 6pm.
I am sometimes available on weekends:
1st appointment 11am. / last appointment 4pm.
Please ask if you require alternate scheduling.




Payment Options
Cash, cheque and e-transfer are preferred payment options.

Cards:  VISA, MasterCard, AmEx and Discover via Squareup
Some clients obtain coverage via their private or work related insurance plans.
Check with your provider for your coverage status.
Payment is due at, or before, each session.
I provide receipts which you can submit to your insurance provider for reimbursement.
Psychotherapy services are not covered by OHIP


 Cancellation Policy→


Sessions 
How often shall I come for a session and how long will I be coming for sessions?
Weekly appointments are common and often most ideal. That being said, every client is different and needs to consider various

factors to decide what is best for them: i.e. their personal need and schedules, my availability, their budget, travel, etc.
Clients in crisis/unmanageable stress may want to come more often in the beginning and less often as their work progresses.
A short term series of sessions can benegotiated for clients with a specific concern they wish to focus on, process and resolve. 





Initial Session
During the first session I will ask you questions about your expectations, goals and previous therapy experiences. As well as

gathering necessary info and gaining insight into your needs, this will help determine if we are a good client-therapist fit.
This is also a good opportunity for you to ask me any therapy related, clarifying questions you may have. 



Location
Avenue Road north of Dupont Street
~ Free street parking
~ 6 minute walk from Summerhill subway
or  Avenue Road bus north from Museum subway stops in front of my building
Wheelchair accessible + a 1 floor elevator ride